SwedCh Manaca´s Alice in Chains
born: Oktober 30:th-98.
A-hips & eyes clear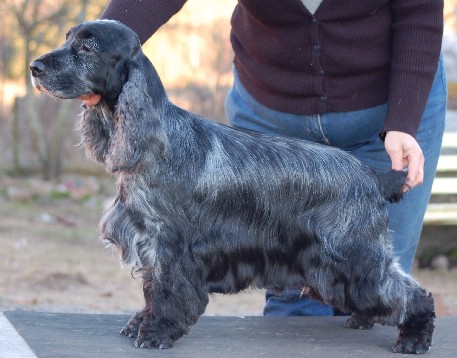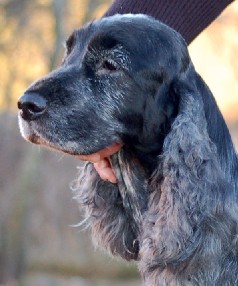 Hedvig 8 years old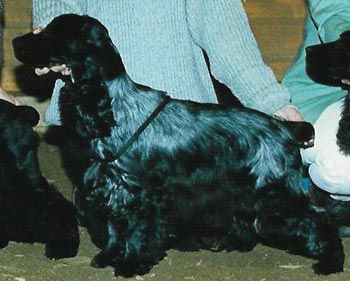 Hedvig 2 years old
Gained the Swedish Championtitle first day possible, July 1:st-2001 !!
(new rules in Sweden ! Now showdogs also gets their championtitle..)

"Hedvig" is just like her mother was, she´s enjoying life to the full ! Ok I guess she plays around a little bit moore with the other youngsters. And she loves long walks and attending dogshows.
At shows she has almost every time won the juniorclass, like in a very big class at Stockholm International show-99 for Mr Luis Pinto Texeira and then in Koping for Mrs Maudie Burke. She has several CK´s and placements in best bitch class.
Hedvig got a CC at her first show out after her maternityleave. Thereafter followed the 2 remaining CC´s in a rush.. the second for Mr Carlos Saevitch (62 entries) where she was BOS, and the last one at Skokloster for breedspecialist Mrs Sandy Platt (96 entries).

She proved to be a very valuable brodbitch and has left us high quality (in both health and construction) offspring from all her litters. 5 of theese are residing at Manaca's and they are: SU(U)Ch SVCH Manaca's In Your Dream, SU(u)Ch NUCH NV-05 SVCH Manaca's Main Attraction, SU(u)Ch NUCH SVCH Manaca's Rain or Shine, SVCH Manaca's Cross Country and Manaca's Cutting Corners.

Pedigree:
Fader/Sire:

Stocdale American Prayer

Lynwater Tiger Moth
Harris of Lynwater
Lynwater Mayflay
Lara de Campollano
PortCh Stocdale Make Dreams
Trocadero´s Misty Blues
Moder/Dam:

Manaca´s Chain Reaction

Norw. DkCh SW-NorwW-93 NordW-BelgW-95 Carillo Chubby Checker
NorwCh Travis Celestes Pleasure
NorwCh Craigleith Camille
Northworth Leisure Maid
NorwCh Travis Two Tribes
Int. Fin. SpCh WW-92 Northworth Quick to Use


Copyright © 2000 RmH Consult ~ Updated: 2010-05-20