GJV-17 Midway's Square Deal
born: 2016-07-31
HD: B, eyes clear. hereditary clear of prcdPRA & FN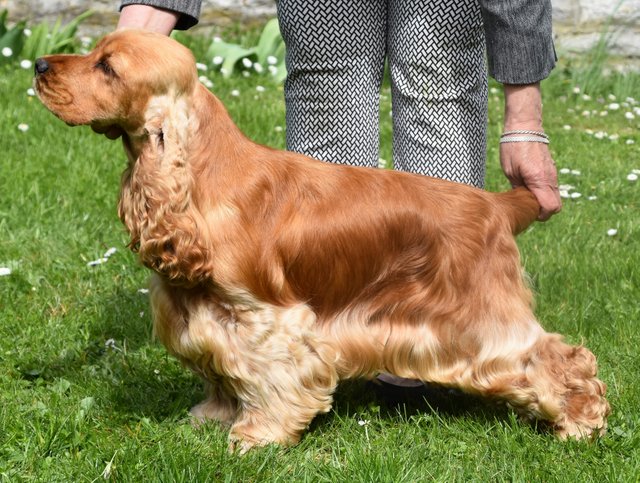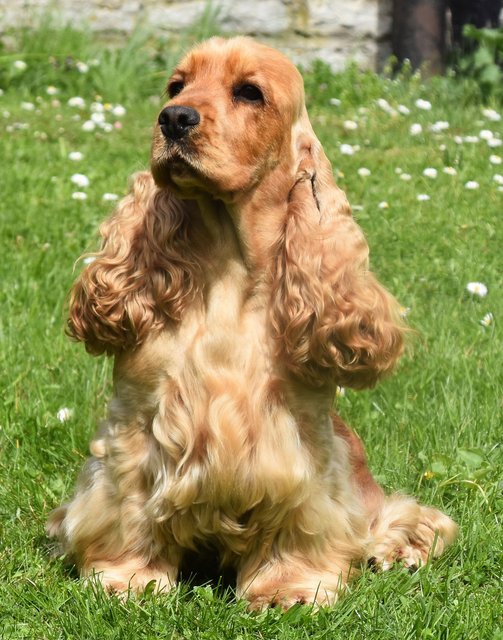 Ylva 22 månader gammal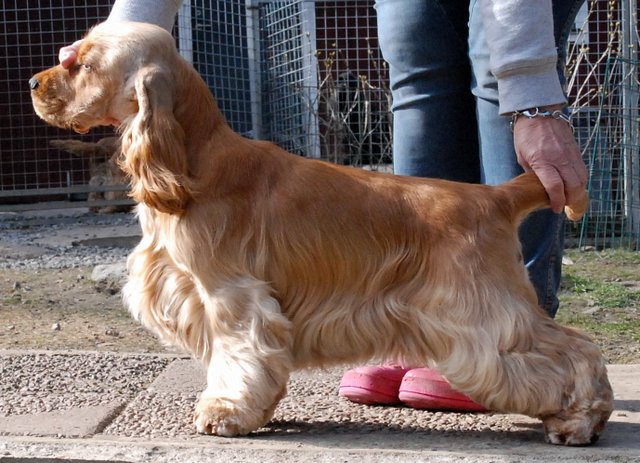 Ylva 8 months old
I had booked a puppy for the mating fee from the litter by Anton and Madeleine as I so wanted to get something back by Sanna (M. Shifting Sands) who I lost much too soon. Sanna only had one litter were Madelein was one, and it has been soo much fun to see Ylva grow up to a copy of Sanna, her grandmother!
Of course Chatie, Ylvas breeder, and I wanted the same bitch from the litter so we decided to co-own her. And we have had so much fun taking her out to shows, where she has done really well.
Several BOB puppys with BIS placements, and after puppy-hood she has continued her winning ways. She came with me to the Clubshow in Malvern where she was 2:nd in a huge puppyclass, and qualified to Cruft's, and was also invited to The puppy of the year in England! Then at Norrkopings IDS she was BOB junior and placed 4:th in the finals out of 135 juniors!! She was also BEST BITCH with CAC at our Clubshow! At the double show in Leipzig she won the juniorclass and got the title German Junior Winner-17. At the WDS she was 3:rd in a huge juniorclass.
WATCH YLVA GROW:

| | | | | |
| --- | --- | --- | --- | --- |
| | | | | |
| Ylva 3.5 months | | 5 months | | 1 year old |
PEDIGREE:

Fader/Sire:

SE U(U)CH SEVCH
Manaca's Ideas For Life

HD: B, prcdPRA & FN normal/clear

SE U(U)CH ESTCH SE VCH SE VV-14
Manaca's Gets Ideas Going

(red)
HD: C, optigen A, FN normal

SE U(U)CH
Woodman Black Petrs

(black) HD: A

SE VCH SE U(U)CH ESTCH NORD V-06 NO UCH
Manaca's Undesingned Dream

(black) HD:A

SE VCH
Manaca's Hey Hey Helen

(red)
HD: A, prcdPRA & FN normal/clear

Ch WW Corralet Indian Savage
(red)
Ch Manaca's Unblushing Dream
(black)
Moder/Dam:



Manaca's She Is Rising

HD: B, prcdPRA & FN normal/clear

C.I.B RS CH SEU(u)CH FINCH SEVCH
Charbonnel War Paint

(black & tan)
HD A, Optigen A, FN clear

GBSHCH Charbonnel Warlord
(black)
Charbonnel Starlette
(black)

SEVCH
Manaca's Shifting Sands

(red)
HD: B, optigen A, FN normal

SE U(U)CH ESTCH SE VCH SE VV-14
Manaca's Gets Ideas Going

(red)
HD: C, optigen A, FN normal

Amarula
(black)
HD: B


Copyright © Monica Forsander ~ Uppdated: 2018-06-17