Manaca's Role Model
born: 13-05-13
Runner Up junior world winner-2014!!
Hips: A, eyes checked spring-15.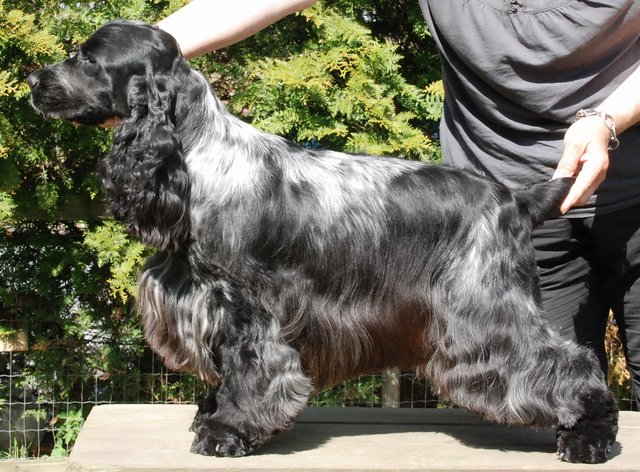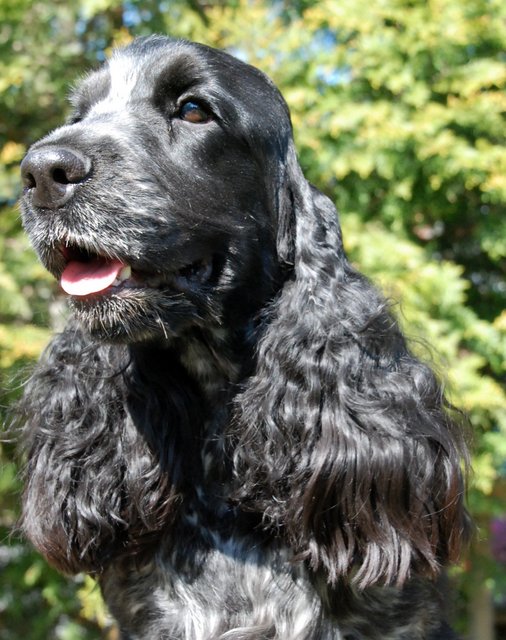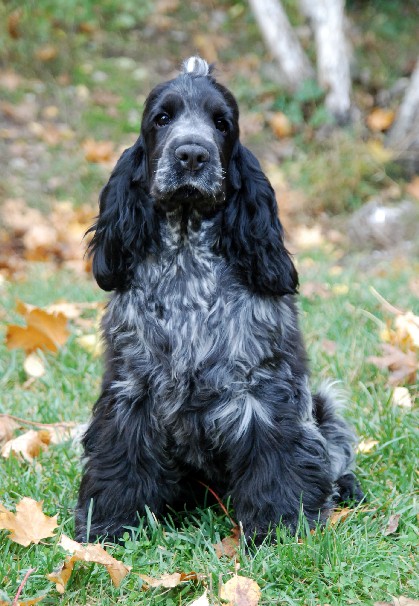 Linnea 1 year old
This is Rebeckas last litter, if you can call it a litter... she only had one... I wanted one more nice blue bitch by Becka so she was mated to Roger and delivered just what was ordered ;-) The little princess is born on may 13. She has the kindest personality and is a copy of her father both in looks and maners, and she plays with him all days.
Her first time out in the rings she was BOB puppy, and also at the clubshow 2013, then under breed specialist Sue Young.
In juniorclass she has several reserve CACs, and at the world dogshow in Helsinki 2014 she was 2:nd in a huge class of 34! and thereby runner up juniorworldwinner! Judge was Mr Frank Kane.


BOB puppy first time out and also at Clubshow-2013! and then "runner up JWW-14"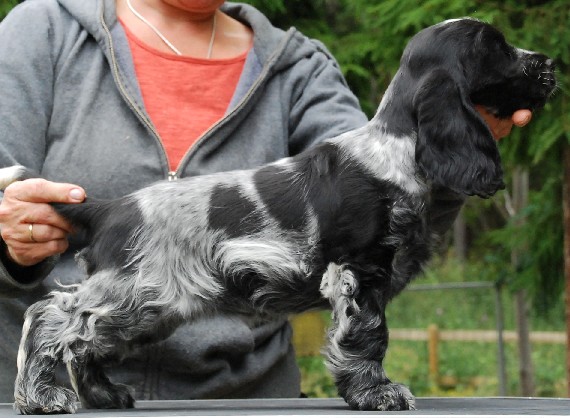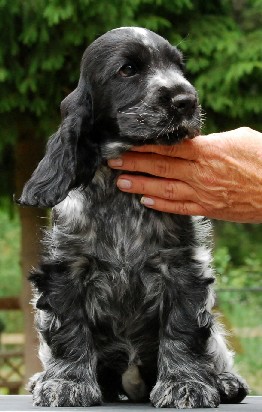 Here she is 10 weeks old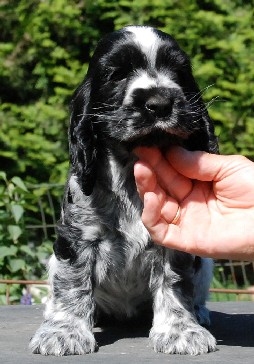 And here 6 weeks old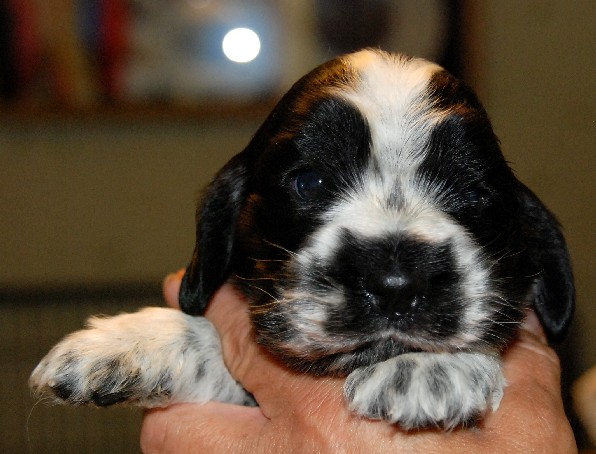 3 weeks old


PEDIGREE:
Fader/Sire:

SE U(u)CH
Manaca's Luck of the Irish

HD: A, Optigen & FN normal/clear

(blue roan)



SE U(u)CH SE V-10 SE VCH
Manaca's Walk On the Wild Side

(orange roan)
HD: A, optigen normal/clear

SU(u)CH NUCH Travis Miles of Smiles
(blue roan)
HD: A, optigen normal/clear
Manaca's Honey I'm home
(orange & white
HD: A
C.I.E SE U(u)CH NO UCH NW-10 SE VCH
Manaca's Rags to Riches

(blue roan)
HD: A, optigen normal/clear
SU(u)CH DKUCH JEUW-06 SV-06 SV-08
Manaca's Beat About the Bush

(blue roan)
HD: B, optigen A, FN normal
SU(u)CH DKUCH SVCH
Manaca´s In Your Dream
(red)
HD: A, optigen A, FN normal
Moder/Dam:

SE U(u)CH SVCH
Très Coquette
vom Schloss Hellenstein

(blue roan)
HD: A


Bundesjugendsieger
Hänschenklein vom Schloss Hellenstein,

(blue roan) HD-

VDHCh DECh
Lochdene Time Keeper

(orange roan)HD:-/+
VDHCh
Hofdame vom Schloss
Hellenstein

(blue roan) HD:+

Kolbenmaus vom Schloss Hellenstein

(blue roan) HD-

Dt.Jgd.Ch
Terriles Tysilio

(blue roan) HD:-
Dt.JgdCh VDHCh
Zirkusprinzessin vom Schloss Hellenstein

(blue roan) HD -


Copyright©Manacas-2004 uppdated: 2015-03-17