SEU(u)CH Manaca's Let's Pa Pa Partay
dob: 2013-01-13
Hereditary free from prcdPRA & FN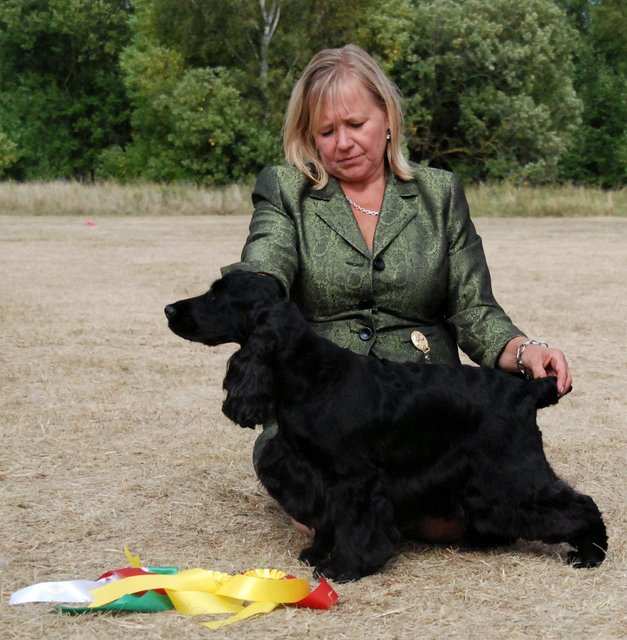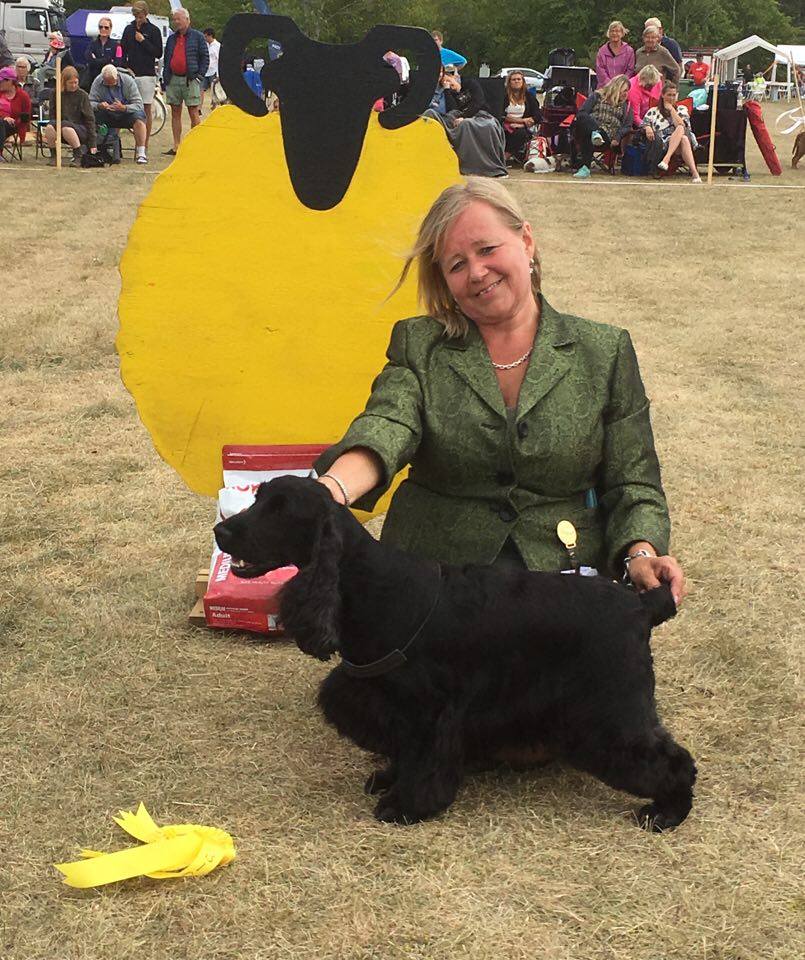 Lisbeth 3 years old, on the day she got her championtitle, was BOB & BOG-3!!!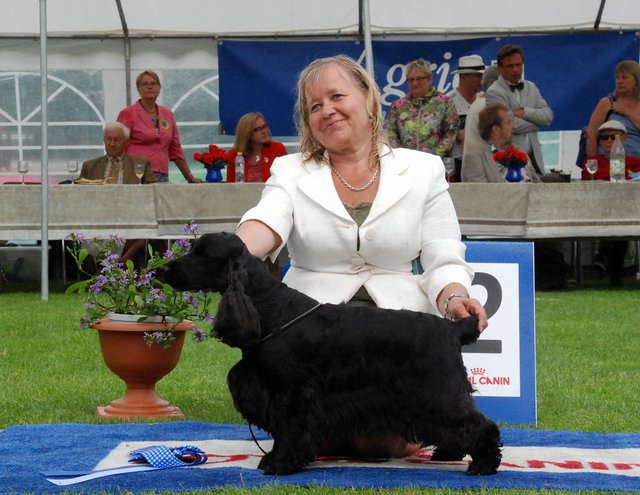 Lisbeth gets her second CAC & CACIB and goes BOB & BOG-2 under Mrs Arja Koskelo at Alfta Int. show!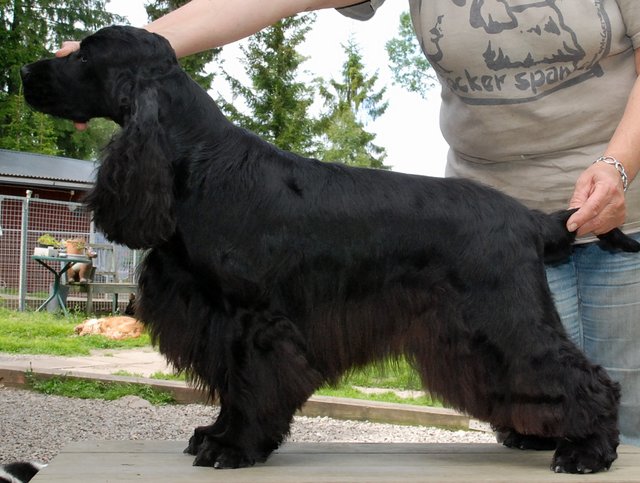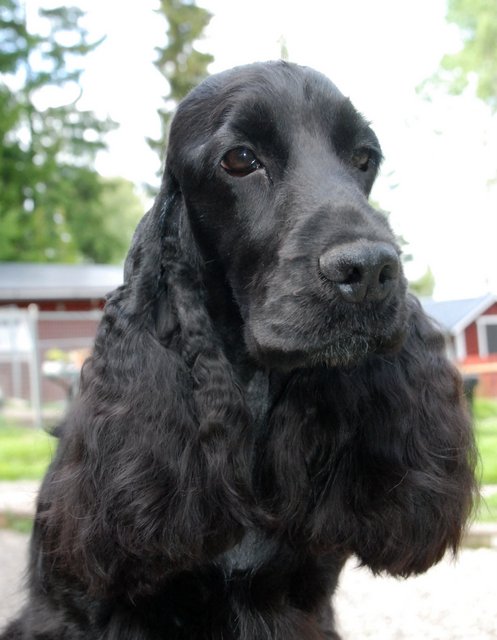 Lisbeth 1˝ year old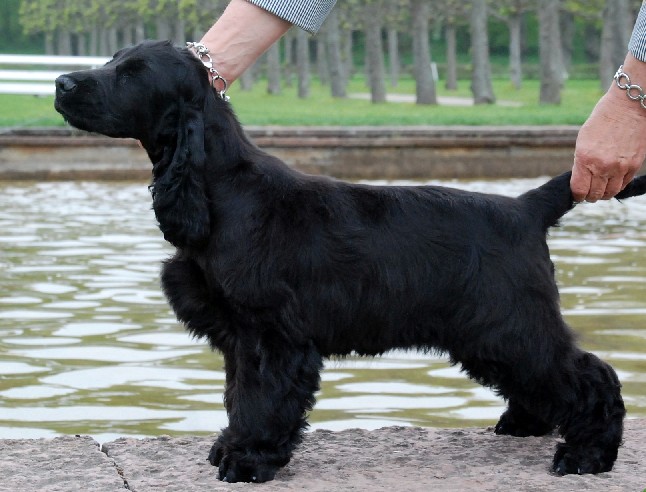 Lisbeth 4 months old
Lisbeth is the one I kept from Moas first litter. Moa who has been shown some in England and then went for a date with Ch Sharemead Golden Syrup whom I've had my eyes on for a longer time. Lisbeth was my choice from the beginning, from the 3 girls in the litter, a decision I have not regretted for a second! She has the most loving personality, happy, kind, playful and besides that, goodlooking aswell! Her puppycarreer was very successfull with many BIS puppys (see below).
She lost her coat after her first season so she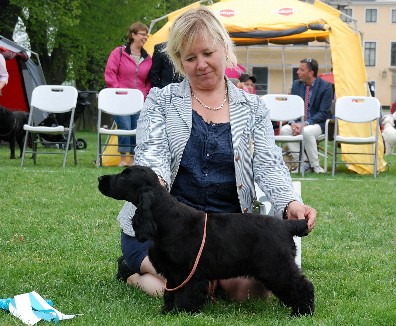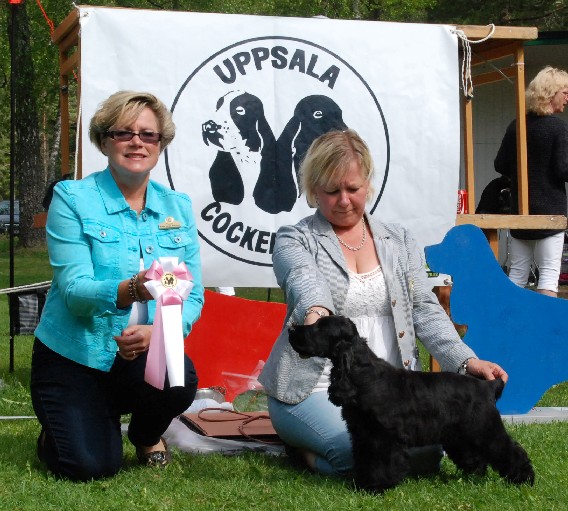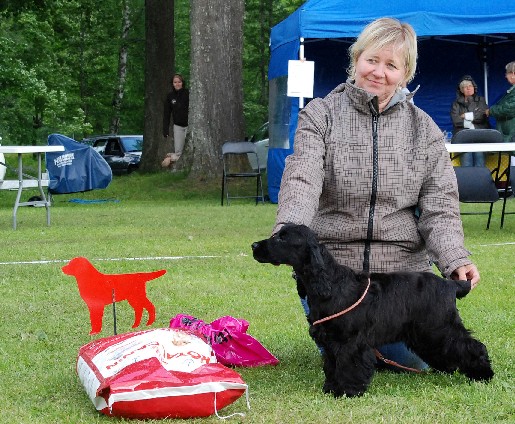 Lisbet started her showcarreer by getting BIS-2 puppy at a Gundogshow at Ulriksdal, then BIS puppy at Cockerclubshow in Vendel, then BIS puppy at Gundogshow in Hogbo!!!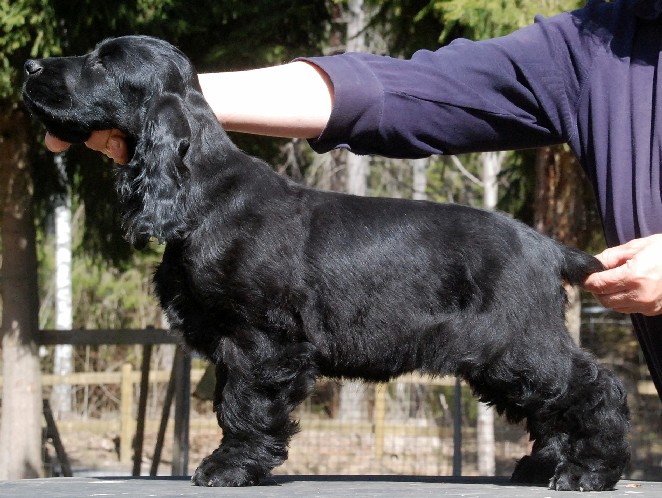 Lisbeth 3 months old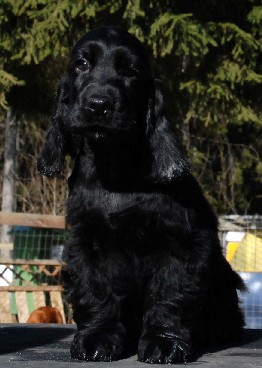 10 weeks old
PEDIGREE:

Fader/Sire:

GBSHCH
Sraremead Golden Syrup

(röd)

HD: 5/5, prcdPRA & FN clear

GBSHCH SPCH
Helenwood Technique
Sh.Ch kendalwood Campaigner
Sh.Ch Asquannes Gonzales
Kendalwood Cointreau
Helenwood Chances Are
Lujesa Copper Kettle at Helenwood
Polarmoon Celtic Magic at Helenwood
Sharemead Sugar Babe
Charbonnel Interlord
Sh.Ch Charbonnel Warlord
Charbonnel Goes Dutch
Sharemead Saffron
Sh,Ch/Can Ch Quettadene Copper Glow
Sharemead Satin Flower
Moder/Dam:

Manaca's Dreamin' the Dream

(svart)

HD: B, optigen & FN clear

SE U(u)CH SEVCH
Charbonnel War Paint

HD: A, optigen & FN clear
GBSHCH Charbonnel Warlord

(svart)

Sh.Ch Asquannes Gonzales
Sh.Ch Charbonnel Sugar Plum
Charbonnel Starlette
Charbonnel Double Dutch
GBSHCH Charbonnel Lynette

SU(u)CH NUCH NORDV-06 SVCH
Manaca's Undesingned Dream

HD: A, optigen A, FN normal


SU(u)CH Quettadene Lancelot

(black)
HD: B, optigen A, FN normal

GbShCh Perrytree Sun Dreamer

(red)

Quettadene High Society

(black)

SU(u)CH DKUCH SVCH
Manaca's In Your Dream

(red)
HD: A, optigen A, FN normal

SU(u)Ch NUCH DKUCH NORDCH VEUW-06 NV-05
Manaca´s Yours Sincerely
(red)
SU(u)Ch Manaca´s Alice in Chains
(blue roan)


Copyright © Monica Forsander ~ Uppdated: 2016-09-05