Charbonnel All's Fair
born: 2007-09-12

Joyce 9 månader
Joyce is a very welcome and exciting addition to our kennel. She's an exchangepuppy for Tony - Manaca's Learn Life's Ropes. She is bred in England by Mrs Sandy Platt and she's out of a litter of 5 bitches and 1 male. She has a very outgoing and forward temperament and when she wags her tail she wags her whole body, all the time! She came home in the beginning of 2008, together with her halfbrother Johnny.
Now Joyce had a bitof bad luck you might say... when she came to us in february she started loosing all her coat... lots of tests were taken of this and that but did'nt show anything. When she finally stabilised and had started to get her coat back it all started from the beginning again! She started loosing hair on her back again, exactly as the first time! A couple of weeks before she had gotten an insectbite on her lip wich had been infected and for which she got a cure of antibiotics. Now we finally found out that she was allergic to this specific antiotics. She had gotten the same cure the first time she lost her coat! So this time it was "lucky" that the insectbite got infected.
Anyway... this is what she looks like today, with hte coat on it's way back. And she's looking good... everything is in the right place and she has the most beautiful moves... let's see when and where she will make her showdebut...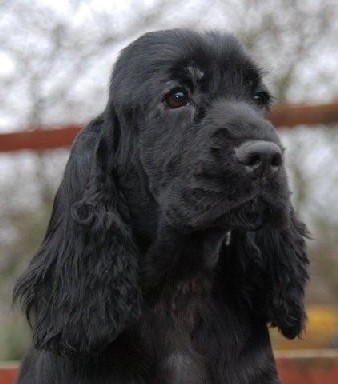 Joyce 6 months old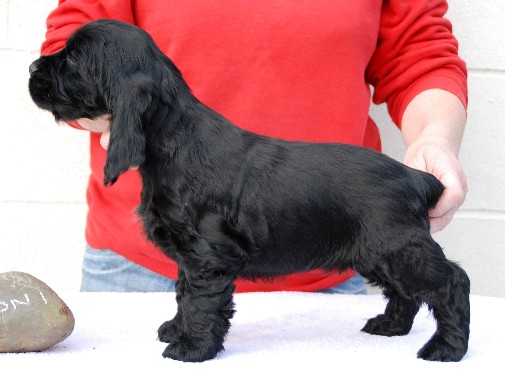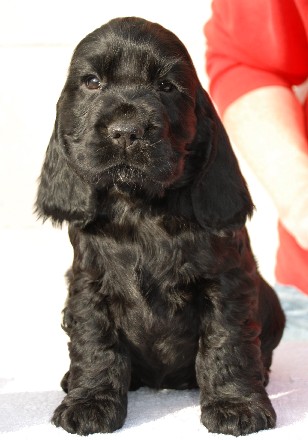 Joyce 8 weeks old
PEDIGREE:

Fader/Sire:

Charbonnel Warhero

optigen A, FN normal

GBSHCH Charbonnel Warlord
Asquanne's Gonzales
GBSHCH Charbonnel Sugar Plum

Charbonnel Goes Dutch
Z'Billy Boy du Domaine D'Haisha
Tripol's Pivit
Moder/Dam:

Charbonnel Fair Rouge

optigen A, FN normal


Charbonnel Roulette

Helenwood Sounds Familiar
GBSHCH Charbonnel Amorette

Charbonnel Fair Play
Asquanne's Gonzales
Charbonnel Fair Miss


Copyright © Monica Forsander ~ Uppdated: 2010-05-20