SVCH Manaca's Up To Upper Crust
Född: 2008-10-08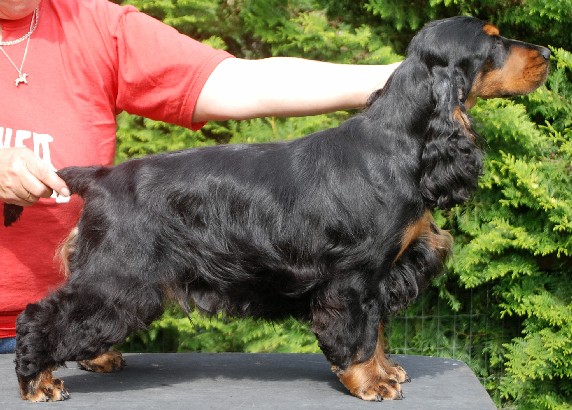 Hilda 10 months old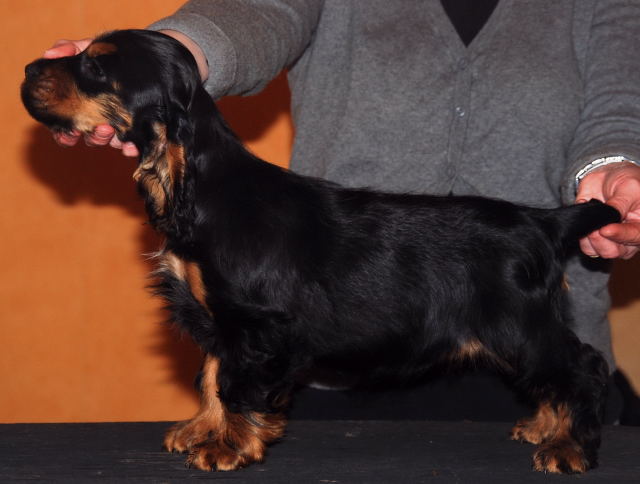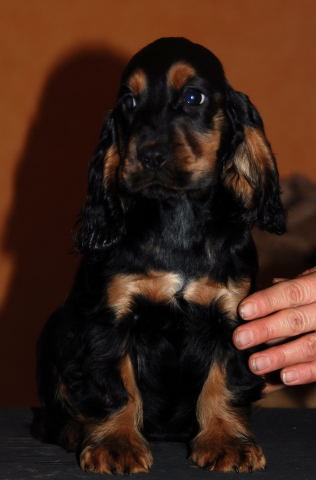 Hilda 11 weeks old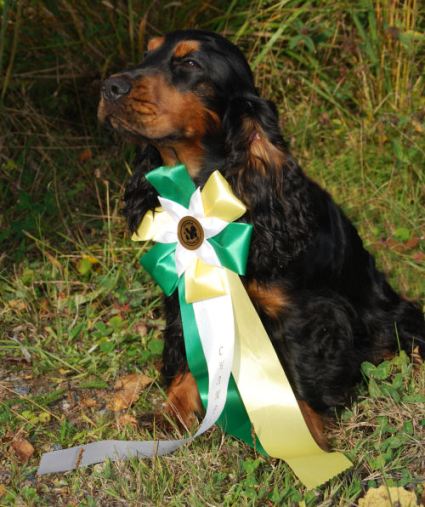 Hilda is now 2 years old but I've found this photo of her when she was 10 months old that I forgot to put out on her page.
She has a lovely personality and is like a typical Cocker who loves everyone and thinks that everyone loves her!

She gained her tracking championtitle before she was 1 year old, one more the our naturals in the woods!! All honors shall go to her co-owner Anneli Holmgren who's done such good work with her!

PEDIGREE:
Fader/Sire:

SU(u)CH SVCH
Manaca´s General Idea

(black & tan)

HD: B

Ch NV-99 Carillo Cover Print

(blue roan)

Ch Carillo Colourprint
(black & tan)

Ch SV Carillo Cover Girl
(blue roan)

Manaca´s Unchained Melody (2 CC's)

(black)

Ch Travis Tattoo
(red)

Manaca´s Lady Sings the Blues (black)

Moder/Dam:

SU(u)CH NUCH SVCH NV-05
Manaca´s Main Attraction

(black)

HD: A, optigen & FN normal clear

SU(u)CH NUCH DKCH NORDCH NV-05 VEUW-06 VWW-08
Manaca´s Yours Sincerely

(red)

MultiCh WW Northworth Madmans Return (black)

Ch Manaca´s Dancin´With the Blues (red)

SU(u)CH Manaca´s Alice in Chains

(blue roan)

Stocdale American Prayer
(black/white)

Manaca´s Chain Reaction
(blue roan)


Copyright © 2004-Manacas ~ Updated: 2011-01-12