SVCh SUCh Ulderik
De Lóree Des Heuresclaires

SVCh Dualis Netchen
On march 14 Barbro got 5 malepuppies by "Sven".
This is our first dachshundlitter, it has been very exciting to follow their progress. they have been so easy to have and so easy to learn things...
They will be named by brands of beer ;-)

here the boys are 8 weeks old. All puppies are sold.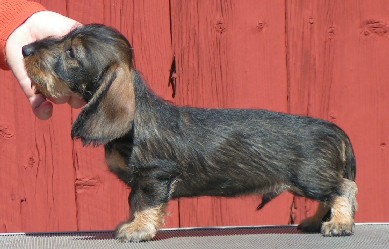 Manaca's Boddington - owner: Agnes Frandén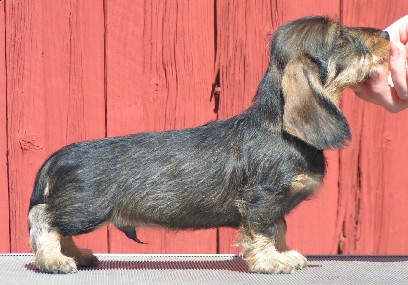 Manaca's Kingfisher
owner: kennel Dualis - Markku Moilanen & Clas von Zeipel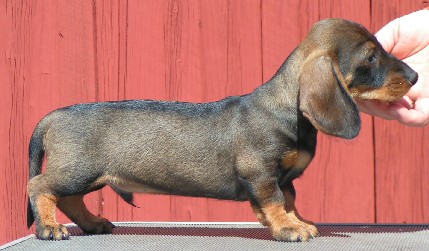 Manaca's McEwan - owner: Inger Kofoed, Denmark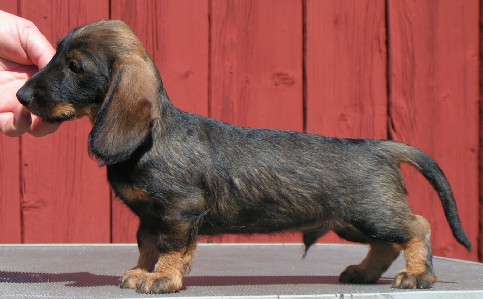 Manaca's Millers Light - owners: Ann & Hans Elford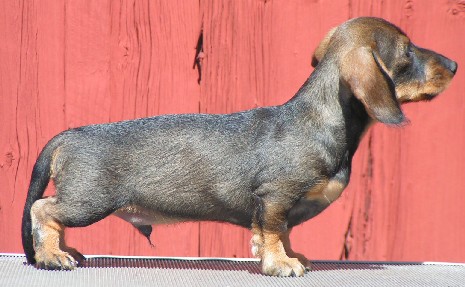 Manaca's Kilkenny - owner: Nina Hellgren

Here they are 3 weeks old....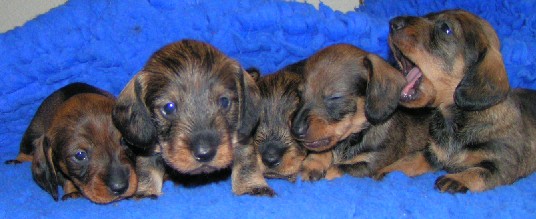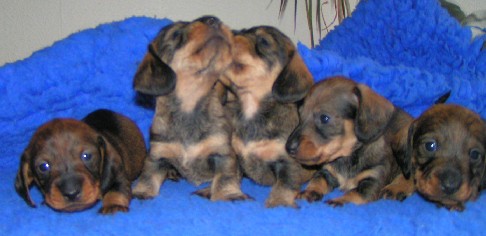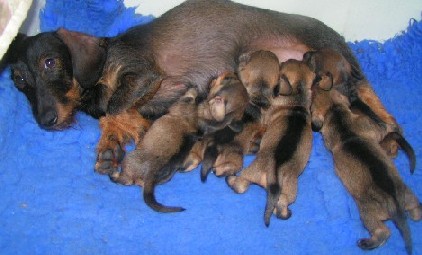 dachshundpuppies 1 week old....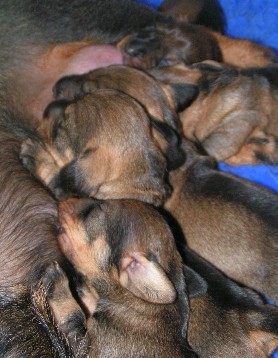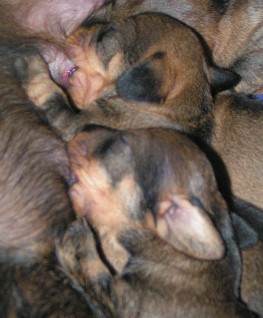 Just eating and growing.....


PUPPIES PEDIGREE:
Fader/Sire:

SVCh Ulderik
De Lóree Des Heuresclaires

DE&VDHCH LUCH
N'imposteur De La Voute Azuree

INTUCH
Logo De La Voute Azuree

Facette De La Voute Azuree

Octopussy De L'oree Des Heuresclaires

ESCH INTUCH
Molosse De La Voute Azuree

INTUCH LUCH
Laitue De La Voute Azuree

Moder/Dam:


SVCh Dualis Netchen

SV-96 SV-96 Hop-O´ Mythumb´s Object

Hot Dog Des Princes de Kazan

FinU(V)Ch Winni von Lüthorst

Dualis Ubi

DE & VDHCh EECh Snoopy von der Gass-Junior

Dorle vom Küsberg


Copyright© Manacas~updaterad: 2010-05-20