Manaca's Dance Monkey
Club show BIS puppy winner!
född/dob: 2022-02-05
HD: A, prcdPRA carrier, FN clear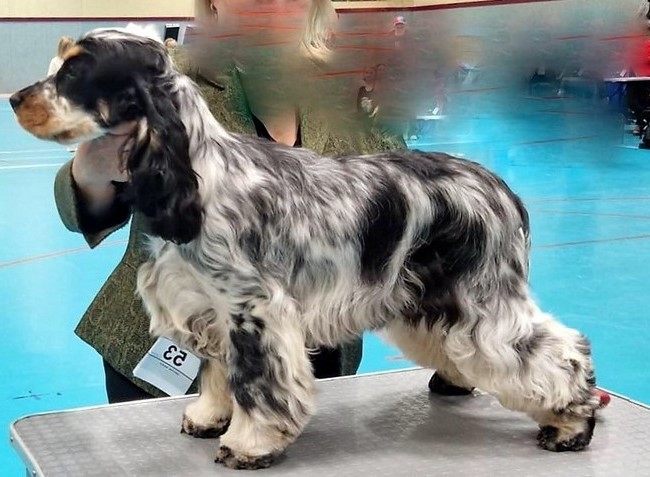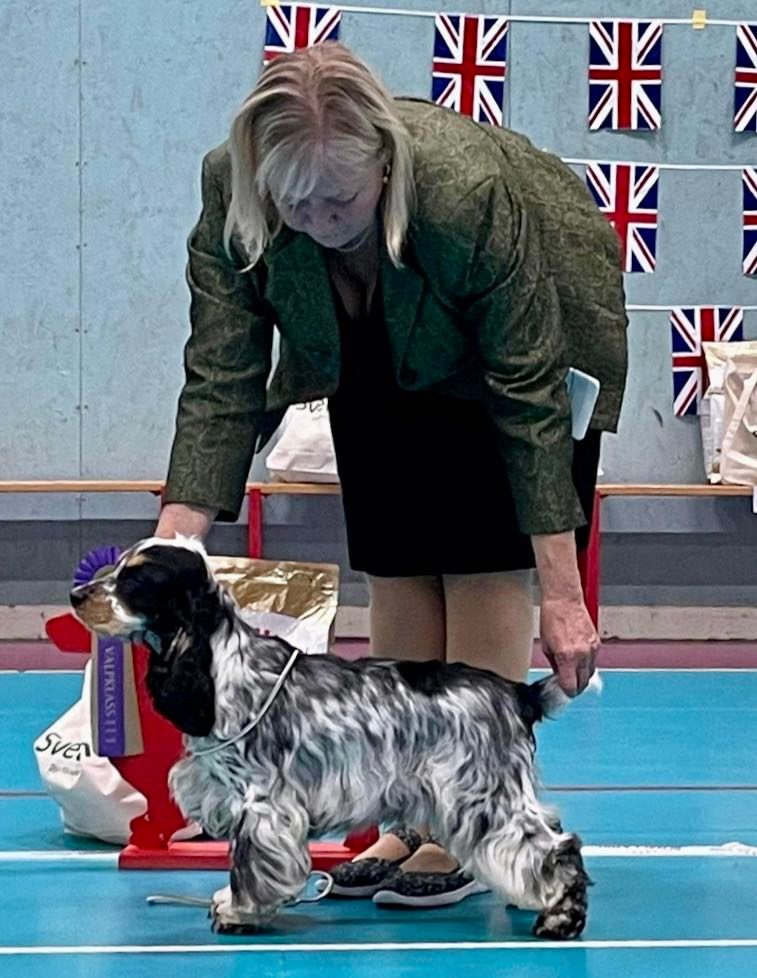 Leyla 7 månader - BIS valp på Clubshow-22 /Leyla 7 months old - BIS puppy at Clubshow-22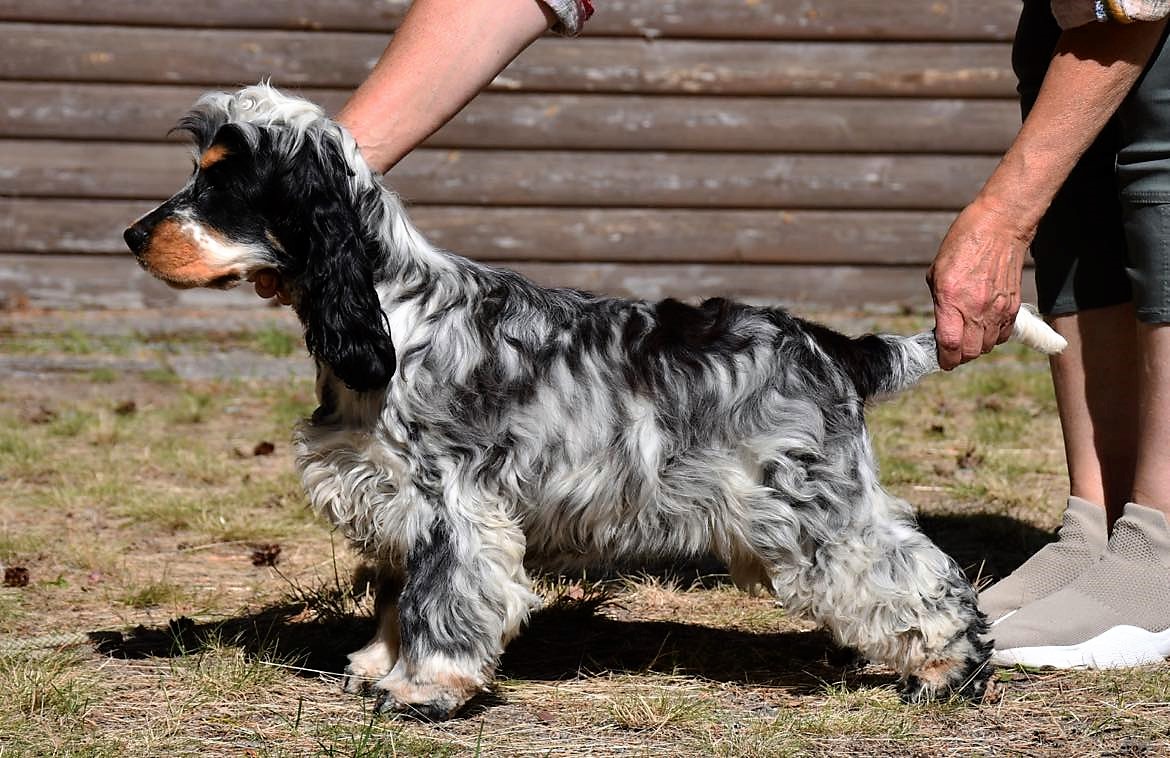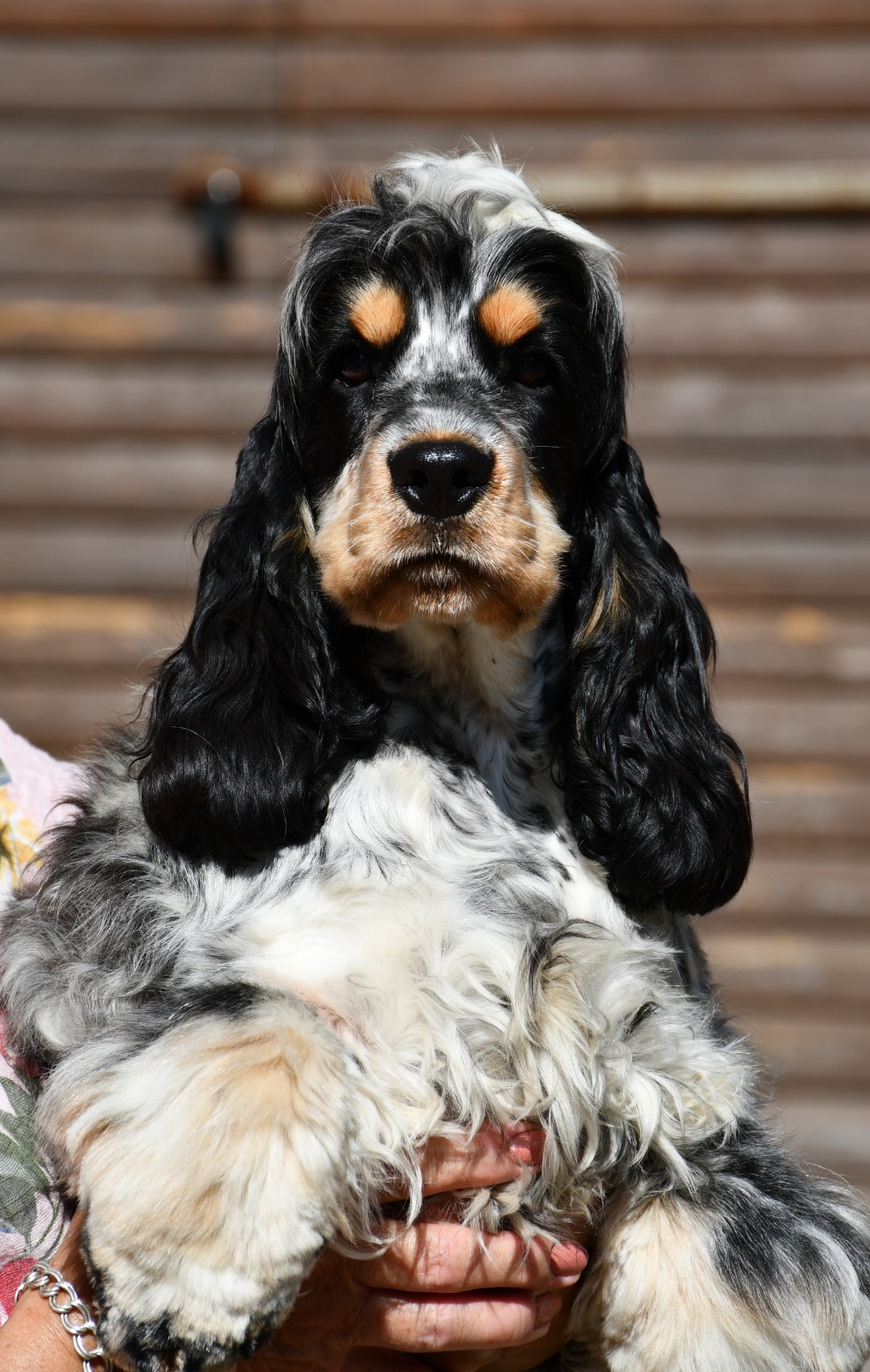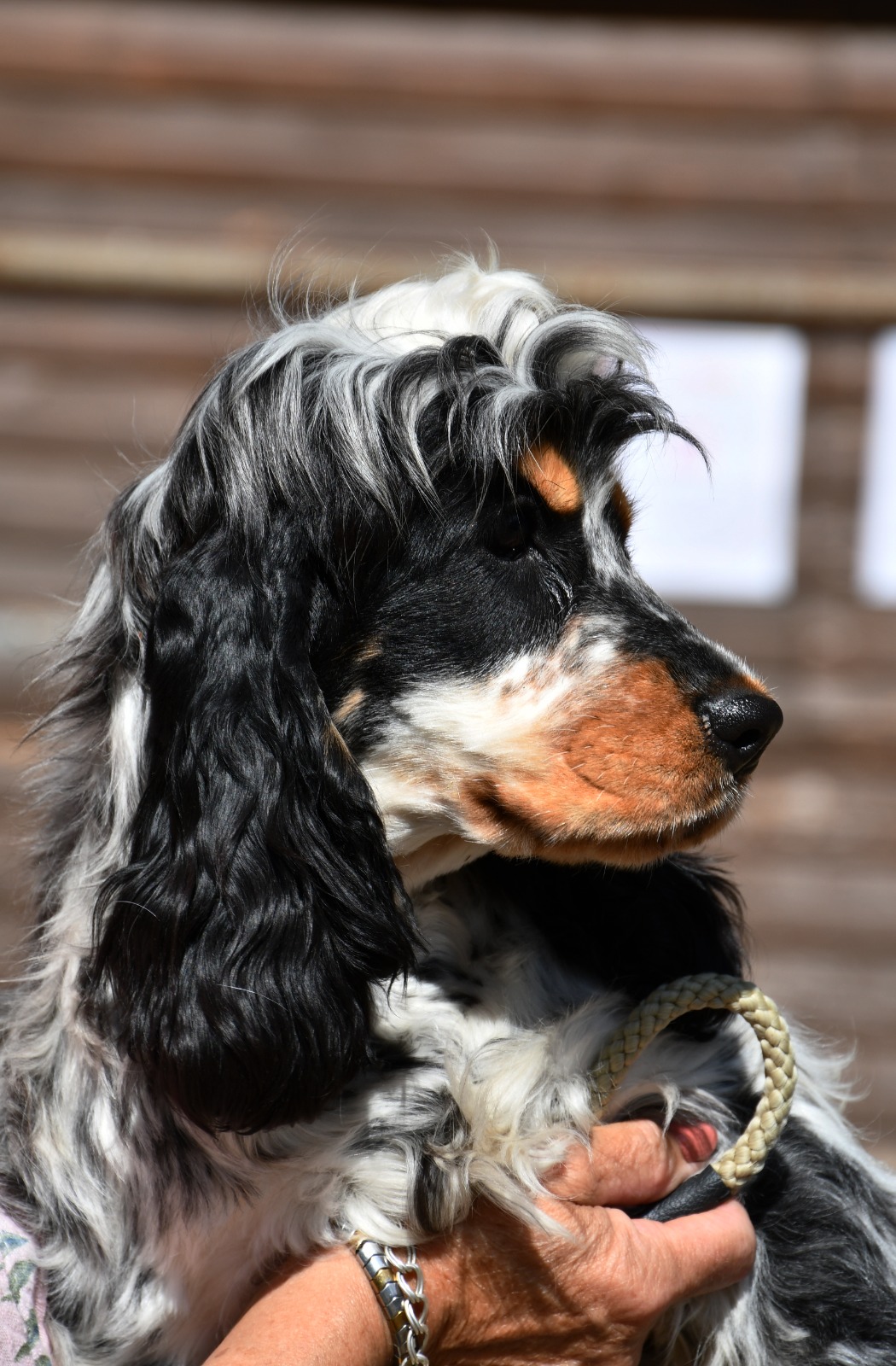 6 månader gammal / 6 months old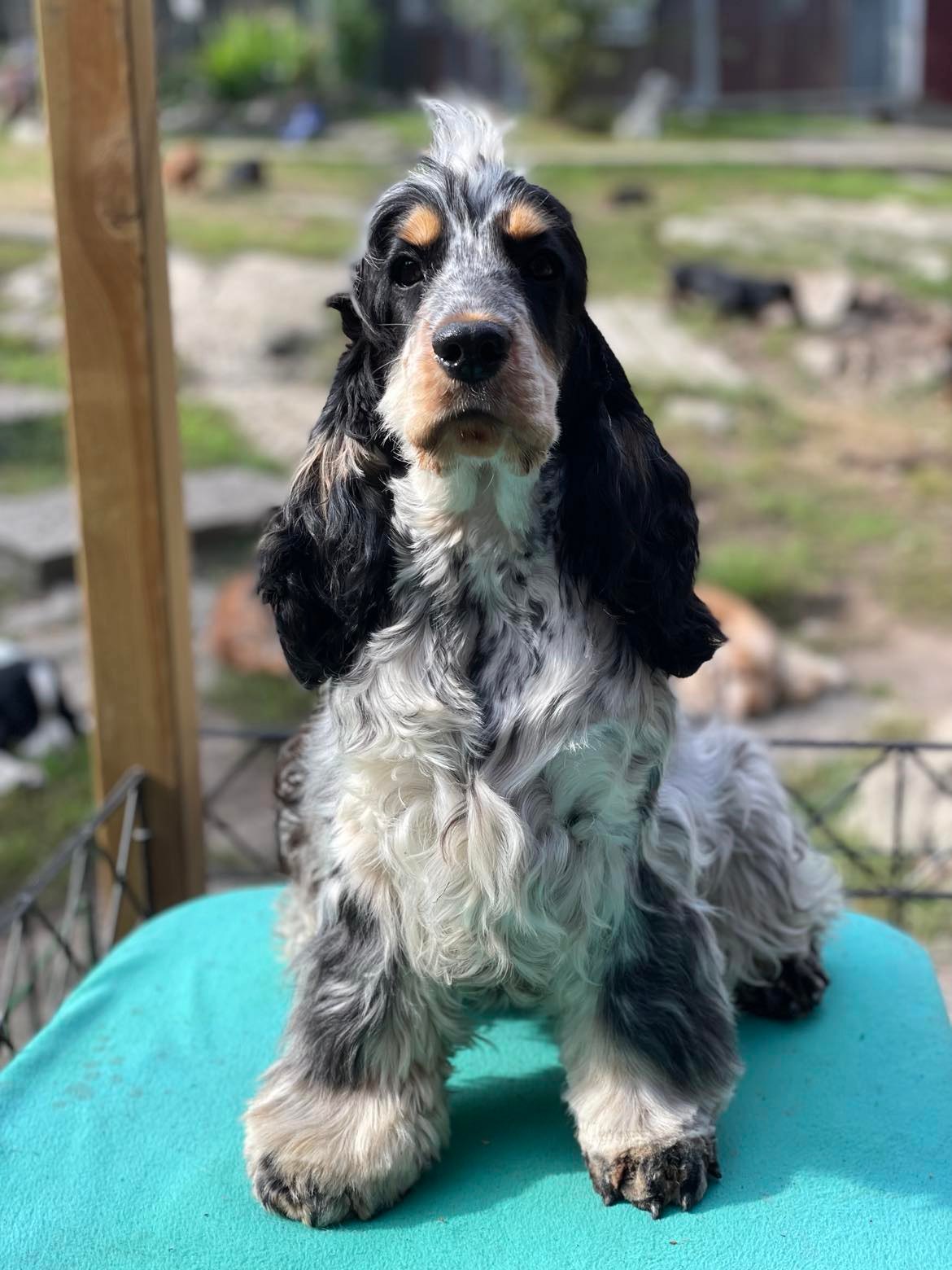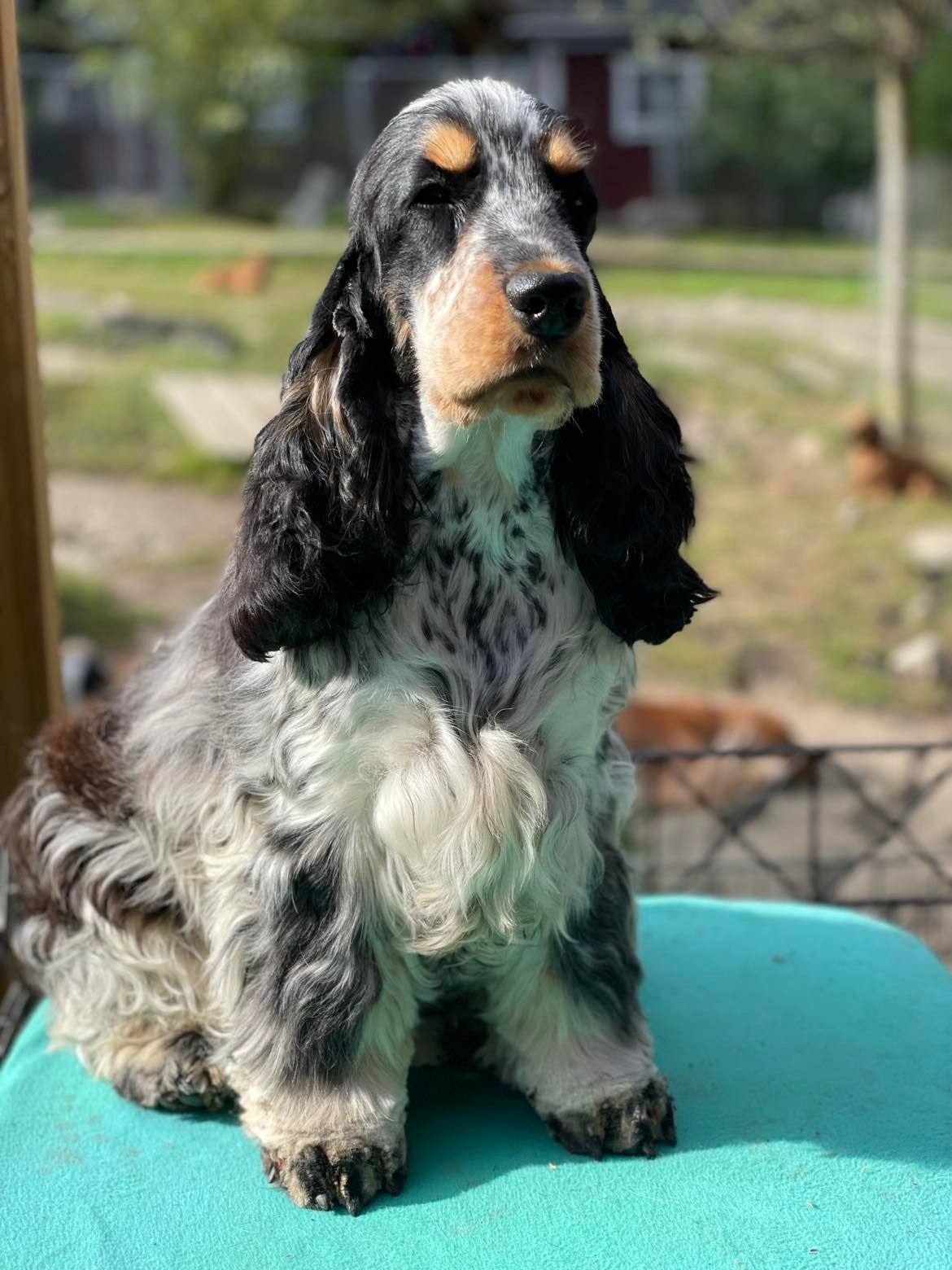 Leyla 7 månader, före och efter trim / Leyla 7 months old, before and after trim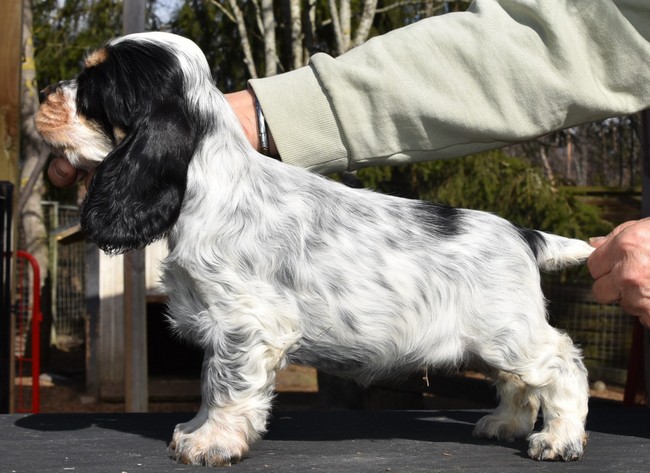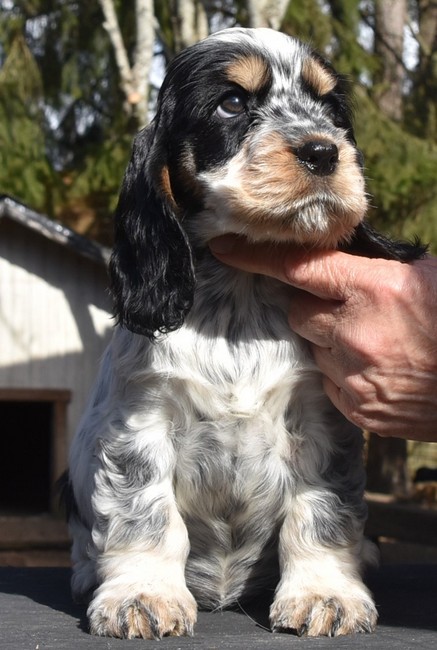 Leyla 8 veckor / 8 weeks old
Leyla föddes i mamma Jennys 2:a kull och jag visste direkt vilken i kullen som skulle stanna hos oss. Hennes färg gör henne iögonfallande förstås, men hon har också en utmärkt exteriör. Kort, kompakt och utan överdrifter. Hon är den bästa valpvakten, alla bara älskar ´henne och ser upp till henne som en storasyster. Hon är dessutom expert på att få igång kennelns alla hundar, att jag henne - bästa motioneraren! :) Hon har otroligt mycket spring i benen, sen inne kan hon vara värsta soffpotatisen.
Hon har varit på några få utställningar som valp där hennes debut var att bli BIS valp på årets Clubshow-22 för Engelska domarna Andrew Jones & Sarah Amos-Jones! I juniorklass har hon bara hunnit med en och det var på Mydog-22, där hon kom 2:a med CK i en juniorklass på 19 st! Hon är otroligt kul att ställa och verkar trivas utmärkt i ringen, helt utan träning innan.

Leyla was born in mother Jennys 2nd litter, and I knew as soon as they were born that she was my keeper. Her colouring sure makes her stand out, but I also saw her confirmation. Short, cobby and without any exaggerations.
She is the best puppysitter, they all love her and look up to her like a bigsister. She is also the best to get all others playing and chasing her - the best personal trainer! :) She has so much energy outdoors, but in the house she is a true couch potato.
She has been to a couple of shows as a pup, and her debut was a great success, BIS PUPPY at our annual Clubshow under judges Andrew Jones & Sarah Amos-Jones! In junior she's been out once and that was at Mydog were she was placed 2nd with CQ in a huge class of 19! She is really fun to show, as she seems to enjoy her time in the ring, and without any training at all.


STAMTAVLA / PEDIGREE:
Fader/Sire:

SE U(u)CH SEVCH
Manaca's Tom Dick or Harry

(svart)

HD: B, prcdPRA & FN normal/clear

SEU(u)CH SEVCH
Manaca's Ideas For Life

(red)
HD: B, prcdPRA & FN clear
SE U(u)CH SEVCH ESTCH NOUCH
Manaca's Gets Ideas Going

(red)
HD: C
Optigen A, FN clear
SVCH
Manaca's Hey Hey Helen

(red)
HD: A
Optigen A, FN clear

Manaca's When You're Smiling


(black & white)

HD: A, optigen & FN clear

SU(u)CH DKUCH NUCH SV-09 NordV-11
Backhill's New Design

(black & white)
HD: A, optigen normal/clear

Manaca's Out of the Blue
(1 CAC)

(black & white)
HD: A, optigen normal/clear

Moder/Dam:




SEU(uCH DKUCH SEVCH
Manaca's HJallelujah Moment

HD: A, eyes clear, FN clear

GBSHCH, TOP COCKER OF ALL TIMES IN UK
Veratey Vincenzo at Cassom
HD: 6/3, prcdPRA, FN & AON clear
GBSHCH
Lindridge Star Quest

(blue roan)
Veratey Verona at Cassom
(blue roan)
Manaca's Role Model

HD: A, prcdPRA carrier, FN clear
SE U(u)CH SEVCH
Manaca's Luck of the Irish

(blue roan)
HD: A, prcdPRA & FN clear
SE U(u)CH SEVCH
Très Coquette vom Schloss Hellenstein

(blue roan) HD: A, prcdPRA carrier, FN clear


Copyright©Manacas-2004 uppdated: 2023-07-08