C.I.E C.I.B SEU(v)CH NOUCH FINCH SEVCH SEJV-13
Manaca's Velvet Cover

SEVCH
Minidogland Chezare
Now Vivianne has babies with our Russian boy Andreij! They were born on october 21 and we got 7!! 1 black & tan boy, 1 red boy, 3 red bitches and 2 black & tan bitches. Oh, it's going to be soo exciting to watch these babies grow up, I have been wanting to do this combination for so long! Vivianne has had 2 litters before with some very nice offspring. Andreij has only had one litter which are still very young, but families who has them are over the moon over them.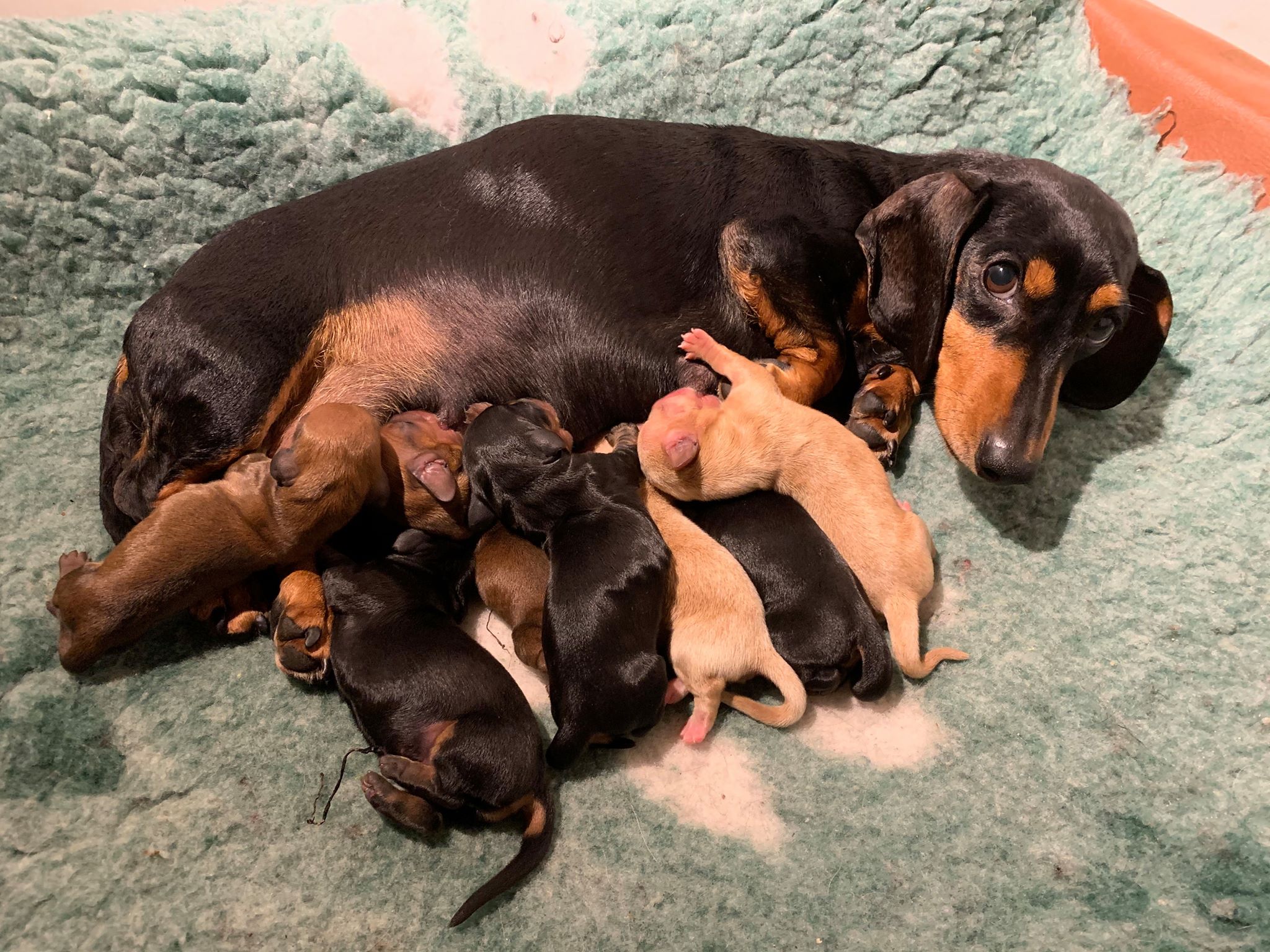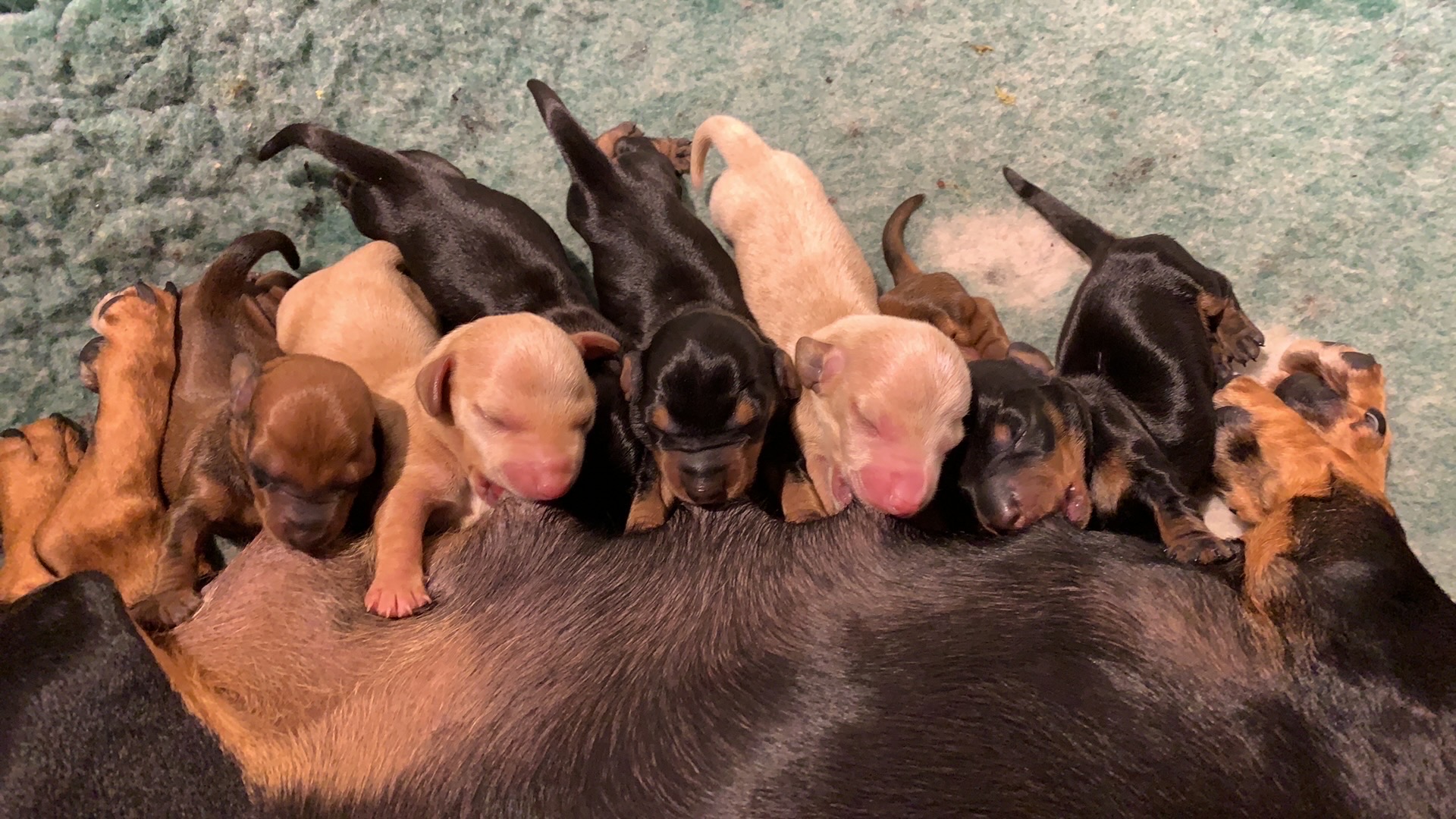 Here is proud mummy Vivianne with her babies just a few days old.


PEDIGREE:
Fader/Sire:

SEVCH
Minidogland Chezare

Minidogland Ferrari

(brown & tan)

Daily News Nes Gwadiana
(brown & tan)

Hunter Jo Markmass Cate Blanchet for Mol
(brown & tan)

Zimerbude Duna

(red)


Line of Life Tamerlan
(red)

Zimerbude Latina Solo
(red)


Moder/Dam:

C.I.E C.I.B SEU(v)CH NOUCH FINCH SEVCH SEJV-13
Manaca's Velvet Cover

AMCH CANCH FINV-09 NORDV-09
Grandgables Carpaccio in Red


Am/Can. Ch. GrandGables Wee Mr Red Thorn

Am/Can Ch. GrandGables Ms Some Bunny Else

SE (v)UCH SEVCH
Dualis Unnibell


FINV-03 KBHV-03 NORDV-02-03 SV-02-03 WW-02
Dualis Yawohl

Dualis Paranta


Copyright © Manacas ~ Uppdated: 2019-10-27