SE U(u)CH SEVCH Manaca's Luck of the Irish
born: 2011-01-18
Hips: A, eyes clear, normal/clear of prcdPRA & FN by parentage
TOP WINNING JUNIORDOG-2012!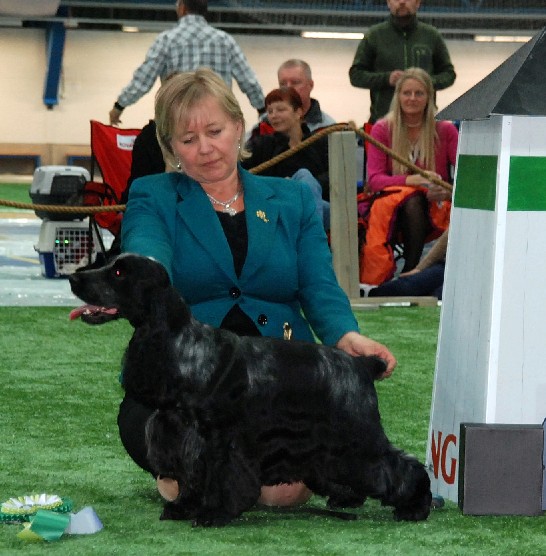 Roger BOB, CAC, CACIB & Group-4 at Eckerö (FIN) Int-2013!!!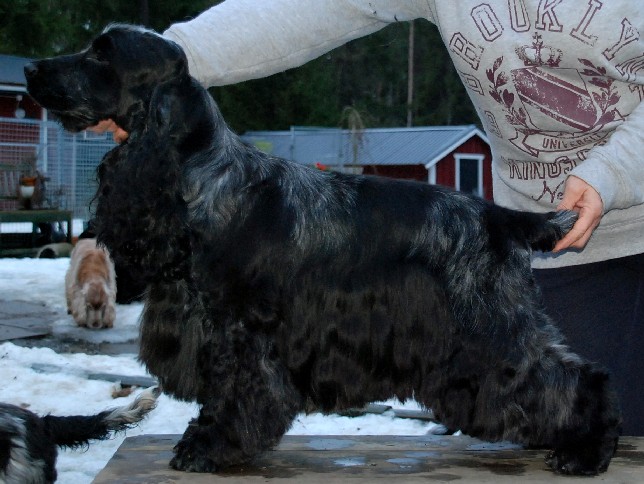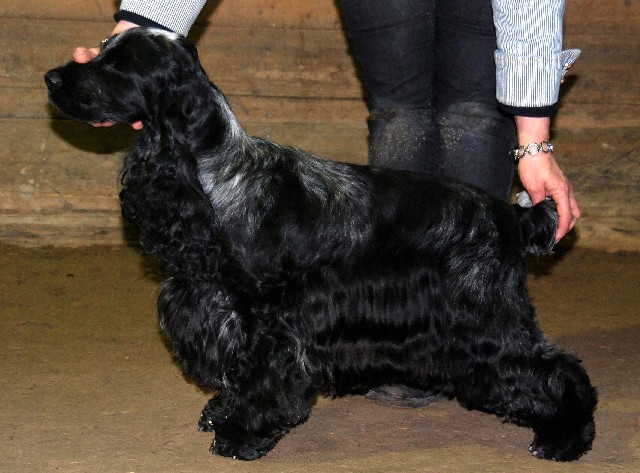 Roger almost 2 years, and then 2 years old, champion on the day!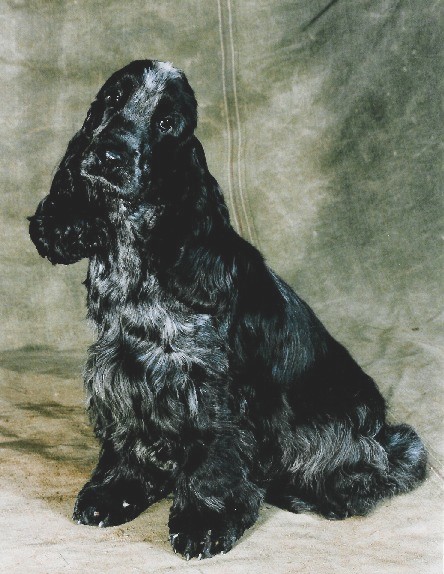 Here he is 8 months, this photo is a BOB win from puppyclass 8 månader, a sitting at a photographers.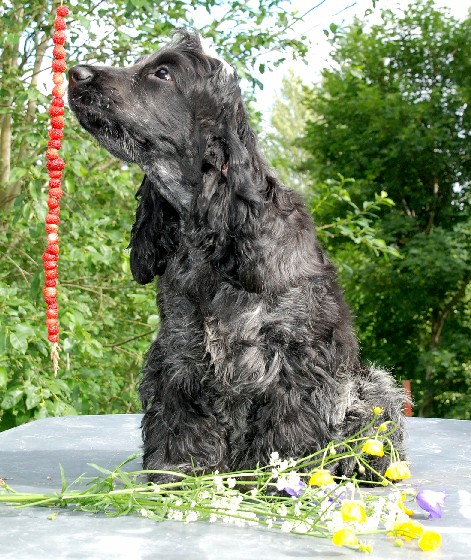 Roger as the cutest puppy ever....
| | | | | | | |
| --- | --- | --- | --- | --- | --- | --- |
| | | | | | | |
| Here is Roger at his first show were he was BOB puppy! | | and at the Clubshow 2011 were he was second in his class with HP. | | and here he gets BOB & BOG-4 at Eskilstuna International! | | and here gaining his last CAC for the showchampion title only 8 days after his second birthday! Judge was Mr Mikael Tranholm. |
It was obviously ment to be that Roger should stay with us... He was first ment to go to Scotland but they cancelled, then he was going to Italy but they cancelled, and then I had a lady in Germany who was waiting to get him and she also cancelled, so I decided he should stay with us, a decision I have never regretted for a minute! Roger has the most charming personality you can imagine, and he looks just like a masculine copy of his mother.
He is shown twice in puppyclass. First time out he was BOB puppy in a huge competition under Mr Patric Ragnarsson and second time out he was 2:nd in his class with HP at the clubshow under Ms Annie Kettle.
He has one CAC from juniorclass and from youthclass he has several CAC's, BOB's and even a groupplacement! So proud of my boy! He was TOP WINNING JUNIORMALE-2012 and he got his final CAC for the title only 8 days after his second birthday, at his first try in open class (as is needed in Sweden).

Roger has been hipscored with A hips and has eyes clear. He is also optigen normal/clear for prcdPRA & FN by parentage. He has sired his first litter of pups by Maggie - Ch Manaca's Pull No Punches and they had a nice bunch of 4 in orange and blue.

WATCH ROGER GROW:

| | | | | | | |
| --- | --- | --- | --- | --- | --- | --- |
| | | | | | | |
| 5 weeks | | 9 weeks | | 6 months | | 9 months |
| | | | | | | |
| 1 year | | almost 2 years | | | | |


PEDIGREE:
Fader/Sire:

SE U(u)CH SE VCH SE V-10
Manaca's Walk On the Wild Side

(orange roan)
HD: A, optigen normal/clear

SU(u)CH NUCH Travis Miles of Smiles
(blue roan)
HD: A, optigen normal/clear

SU(u)CH NUCH WW-03
Travis Gossip Starts Here
(red)
Travis Brassed Off
(blr & tan)
Manaca's Honey I'm home
(orange & white)

HD: A

SU(u)Ch NUCH SVCH SV-03
Manaca's On the Road
HD:A, optigen A, FN normal
(red/white)

Northworth Nugget at Manacas
(blue roan)
Moder/Dam:

SE U(u)CH NOUCH NV-10 C.I.E
Manaca's Rags to Riches

HD:A, optigen & FN clear

(blue roan)

SU(u)CH DKUCH JEUW-06 SV-06 SV-08
Manaca's Beat About the Bush

(blue roan)
HD: B, optigen & FN clear

DECH SU(u)Ch NUCH DKUCH
Travis Vital Spark
(blue roan)
SU(u)CH Manaca´s Rain or Shine
(black/white)

HD:A, optigen: A

SU(u)CH DKUCH SVCH
Manaca´s In Your Dream

(röd)

HD: A, optigen A, FN normal

Sw N DK ShCh VEUW-06 NW-05
Manaca´s Yours Sincerely
(red)
HD: B, optigene: A

SU(u)CH Manaca´s Alice in Chains
(blue roan)


Copyright©Manacas-2004 uppdated: 2015-02-28