SE U(u)CH DKCH SEVCH Manaca's Gust of Wind
born: 2014-01-29
HD: A, eyes clear, prcdPRA & FN - hereditary clear
TOP WINNING JUNIOR OF THE YEAR-2015!!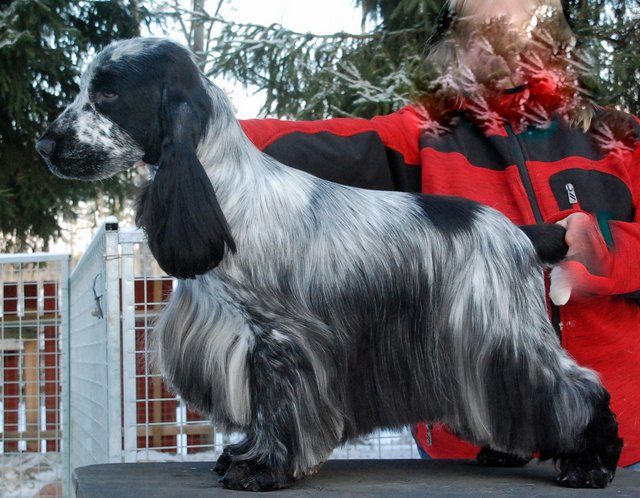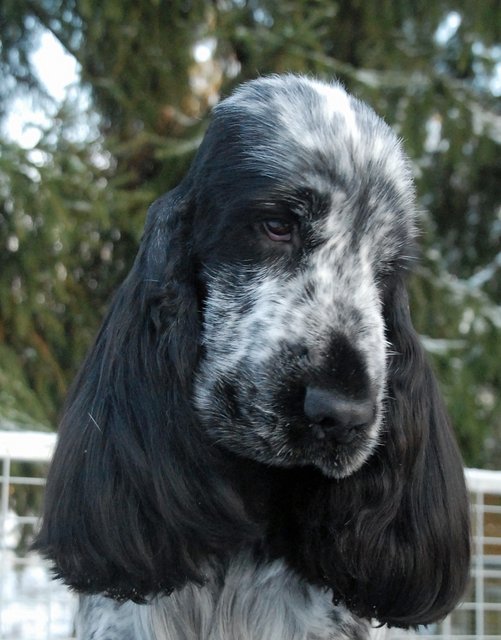 Henry almost 2 years old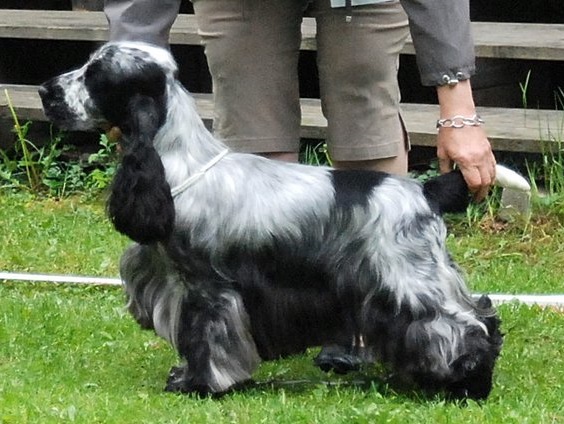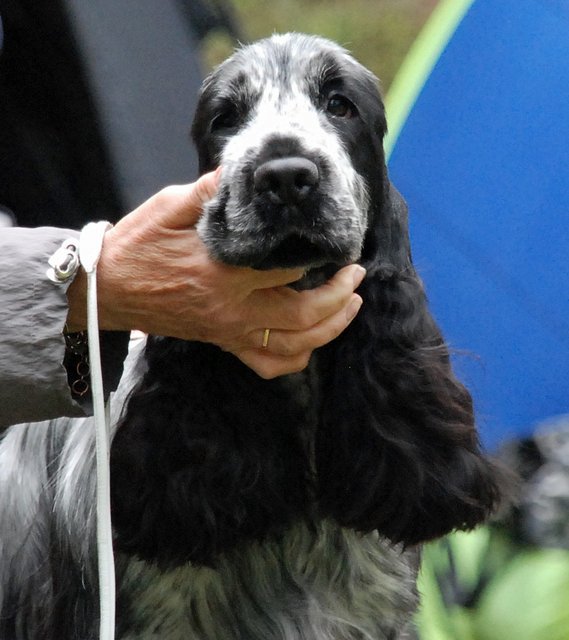 Henry 1,5 years old
Finally it was Henry who got to stay with us from Maggies last litter. Henry was the one who caught my eys already from birth but then the orange brother grew up to such a beauty so it became so difficult to chose between them. Of course I have never regretted my choice as Henry has really got a piece of my heart. He also hold everything I need to my bitches, short in body, well up on legs, masculine head and also a super, duper coat quality! So he will be very interesting to work with in my lines.
He has had a great puppy carreer with many BOB's, and he ended his puppytime by getting BOBpuppy at clubshow-2014!
Then he had a supertime as a junior with lots of wins, which made him TOP WINNING JUNIOR-2015!! From junior and intermediate class he got 12 CAC's and only short after his 2nd birthday he got his 13th and last CAC for the championtitle - Swedish show champion!
He also proved to be a very good tracker and quickly gained his points for the Swedish tracking champion title!
In 2017 he got to go with his favourite handler Madeleine Baeck to Bornholm in Denmark, were they got the Danish CAC and thereby also the Danish championtitle! Thanks for the help Madeleine!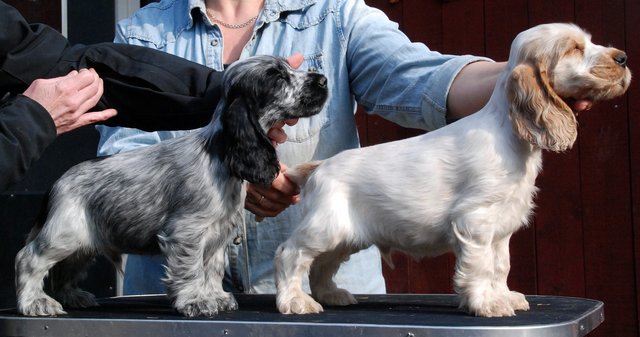 Henry together with his litterbrother, it was soooo hard to choose between them!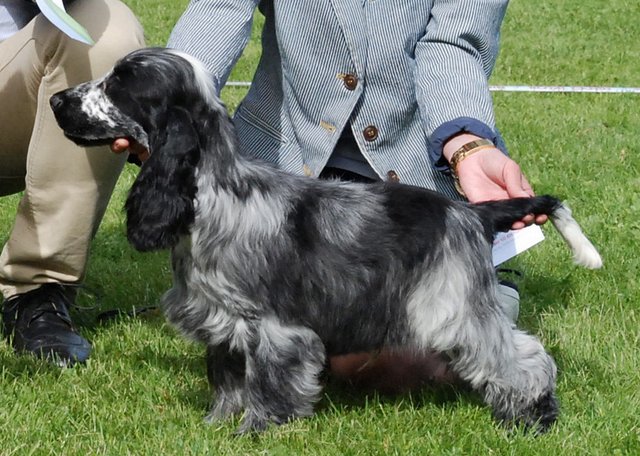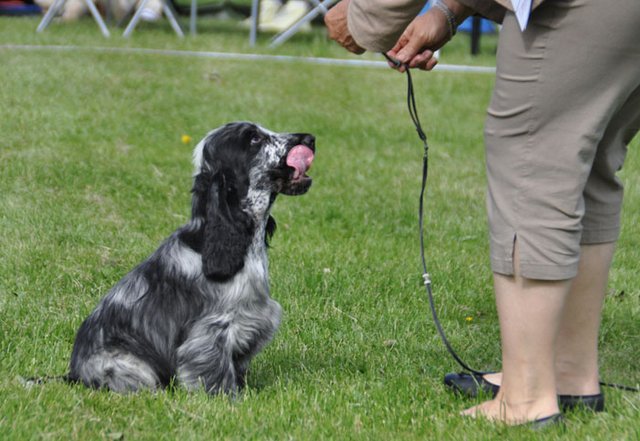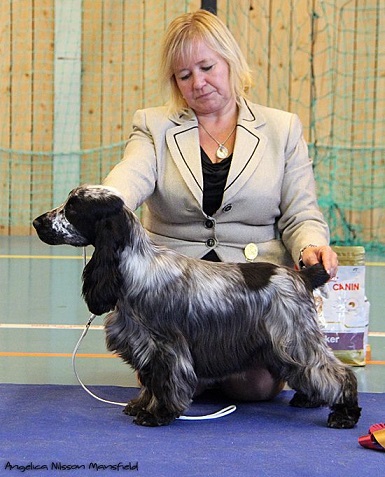 Here's Henrys first outing where he was best puppy dog, and last time in puppyclass at 8 months when he was BOB puppy at Clubshow-2014!
WATCH HENRY GROW:

| | | | | | | |
| --- | --- | --- | --- | --- | --- | --- |
| | | | | | | |
| 7 weeks | | 8 weeks | | 10 weeks | | 6 momths |
| | | | | | | |
| 7 months | | 1 year | | | | |


PEDIGREE:
Fader/Sire:

Billsor Kiterunner

(blue roan)
HD: B, optigen normal/clear, FN clear


VDH CH Jugend Champion
Marquell Ment To Be For Her
(blue roan)
Jayzander Jolly Roger
(blue roan)
Marquell Miss Marple
(blue roan)
Holl Lux Ch
Billsor Feelinblue
(blue roan)
Kyna By Design
(black/white)

Billsor Crybabybry
(blue roan)

Moder/Dam:

SE U(u)CH
Manaca's Pull No Punches

(blue roan)
HD: A, optigen normal/clear

SU(u)Ch NUCH SVCH SV-03
Manaca's On the Road
(red/white)
HD:A, optigen A, FN normal

VDHCH DECh SU(u)Ch NordV-03 Midnight Train vom Rauhen Holz
(blue roan)
HD: A, optigen & FN normal/clear
SU(u)CH DKUCH SVCH NORDVV-11
Manaca´s In Your Dream

(röd)
HD: A, optigen A, FN normal
SE U(u)CH SE VCH
Très Coquette vom Schloss Hellenstein

(blue roan)
HD: A
Bundesjugendsieger
Hänschenklein vom Schloss Hellenstein,

(blue roan) HD-

Kolbenmaus vom Schloss Hellenstein

(blue roan) HD-


Copyright © Monica Forsander ~ Uppdated: 2017-12-15