SE U(u)CH SEVCH Manaca's Ideas For Life
born: 01-03-2013
Hips: B, eyes clear (march-2016), prcdPRA & FN normal/clear
Has his studbooknumber (qualified for life to Cruft's)!

Anton 3 years old, and just crowned a showchampion!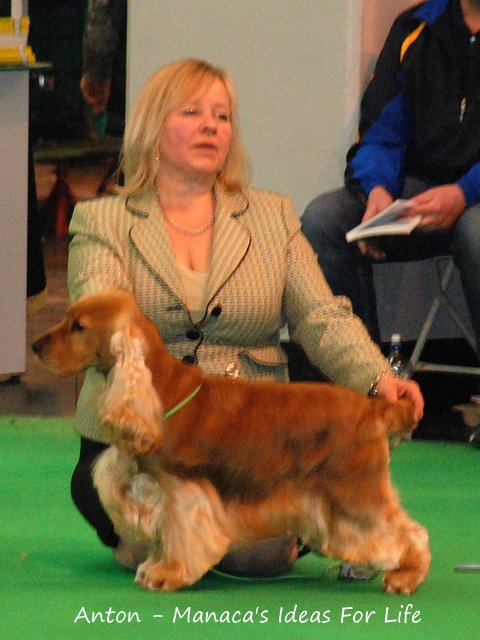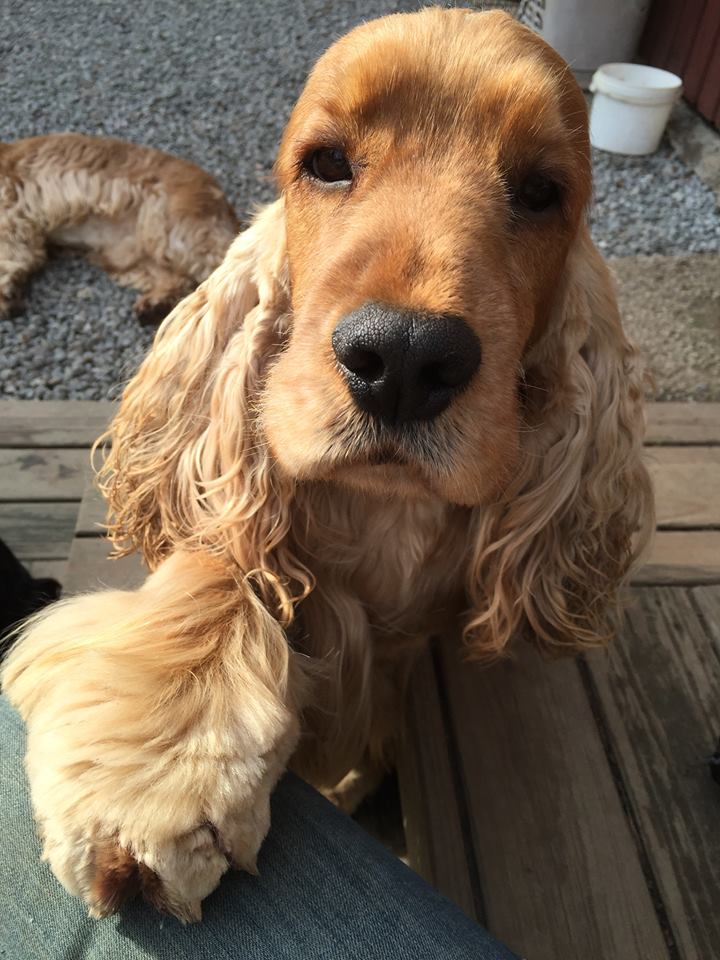 Anton 3 years old, shown at Cruft's 2016, and then a headshot back home, just look at that soft expression...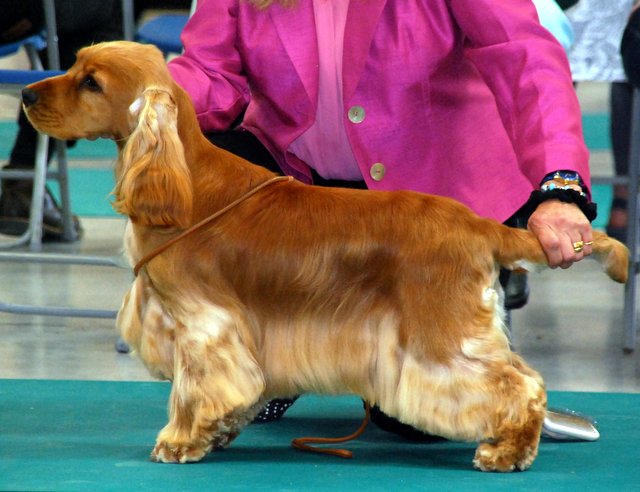 Anton 9 months old, handled by his co-owner Jane Pop in England
Anton is now back with us after 3 years in England! Anton is co-owned with Jane Pop in England where he moved as a 4 months old puppy. Hhe's had a successful showcarreer over there and was only a few points from getting his junior warrant title... But he DID get his studbooknumber before he came vback to us. That means he is now qualified for life to Cruft's!
Han sprang direkt in i flocken här hemma som om han aldrig varit norta, och han är sååå lik sin pappa Folke i så mycket, både i utseende och sätt, precis lika mjuk och go. Han HD röntgades och He was hipscored and had his eyes checked when he came back to us and we had some nervous days before we got the results. luckily he passed - B-hips and eyes clear! So now it will be exciting to start making plans for him He has sired a litter of 8 beautiful pups in England before he left, and hopefully we will get some just as nice by him :)
Back here in Sweden he has started his showcarreer in a grand way, he got his championtitle in just 4 shows and is now Swedish show Champion! He also has some BOB and BOS placements.

PEDIGREE:

Fader/Sire:

SE U(U)CH NOUCH SE VV-14 ESTCH SE VCH
Manaca's Gets Ideas Going

HD: C, optigen A, FN normal

SE U(U)CH
Woodman Black Petrs

(black) HD: A

CR CH
Fuzberki Moravenny Back To Basic
Olivia In Black Petrs
SE VCH SE U(U)CH ESTCH NORD V-06 NO UCH
Manaca's Undesingned Dream

(black) HD:A

Quettadene Lancelot
(black) HD: B
SE VCH SE U(U)CH DK UCH NORD VV-11
Manaca's In Your Dream
(red) HD: A
Moder/Dam:


SE VCH
Manaca's Hey Hey Helen

HD: A, optigen normal/clear

Ur JCh, UrCh ArgCh WW-05 SU(u)CH
Corralet Indian Savage

(red)
HD: B

Int& Hu&Es& GB Sh CH WW-00
Quettadene Keeping Faith
Corralet Whinter in Love

SU(u)CH SVCH
Manaca's Unblushing Dream

(red)
HD: A, optigen A, FN normal

SU(u)CH Quettadene Lancelot

(black)
HD: B, optigen A, FN normal

SE VCH SE U(U)CH DK UCH NORD VV-11
Manaca's In Your Dream

(red)
HD: A, optigen A, FN normal


Copyright © Monica Forsander ~ Uppdated: 2017-12-19